WELCOME to Marriotsville Muzzle Loaders
Marriottsville Muzzle Loaders is a non-profit organization established in 1976 to actively promote an interest in black powder sports in Maryland. The club brings together individuals who share an interest in the safe use of antique, replica, and other muzzle loading and black powder firearms for education, fellowship and friendly competition. We accomplish this through monthly public shooting matches, membership meetings, and special events tailored to the needs of our membership and promotion of the sport.
2018 SHOOT SCHEDULE
FROSTY FROLIC
JAN 7
TW SUPER BOWL
JAN 28
CABIN FEVER
FEB 4
MARCH MADNESS
MAR 4
TW HAM SHOOT
MAR 25
SPRING SHOOT
APR 8
D-DAY SHOOT
JUN 3
HOBBS SHOOT
JUL 1
DOG DAY OF SUMMER
AUG 5
OKTOBERFEST
SEP 2
TW 5X SHOOT
SEP 9
SHOOT-N-DINNER
OCT 28
TURKEY SHOOT
NOV 4
HOLIDAY SHOOT
DEC 2
TW HOLIDAY SHOOT
DEC 16
PISTOL
BP PISTOL SHOOT
APR 15
BP PISTOL SHOOT
JUL 8
FLINTLOCK ONLY
FLINTLOCK
MAY 27
FLINTLOCK
OCT 7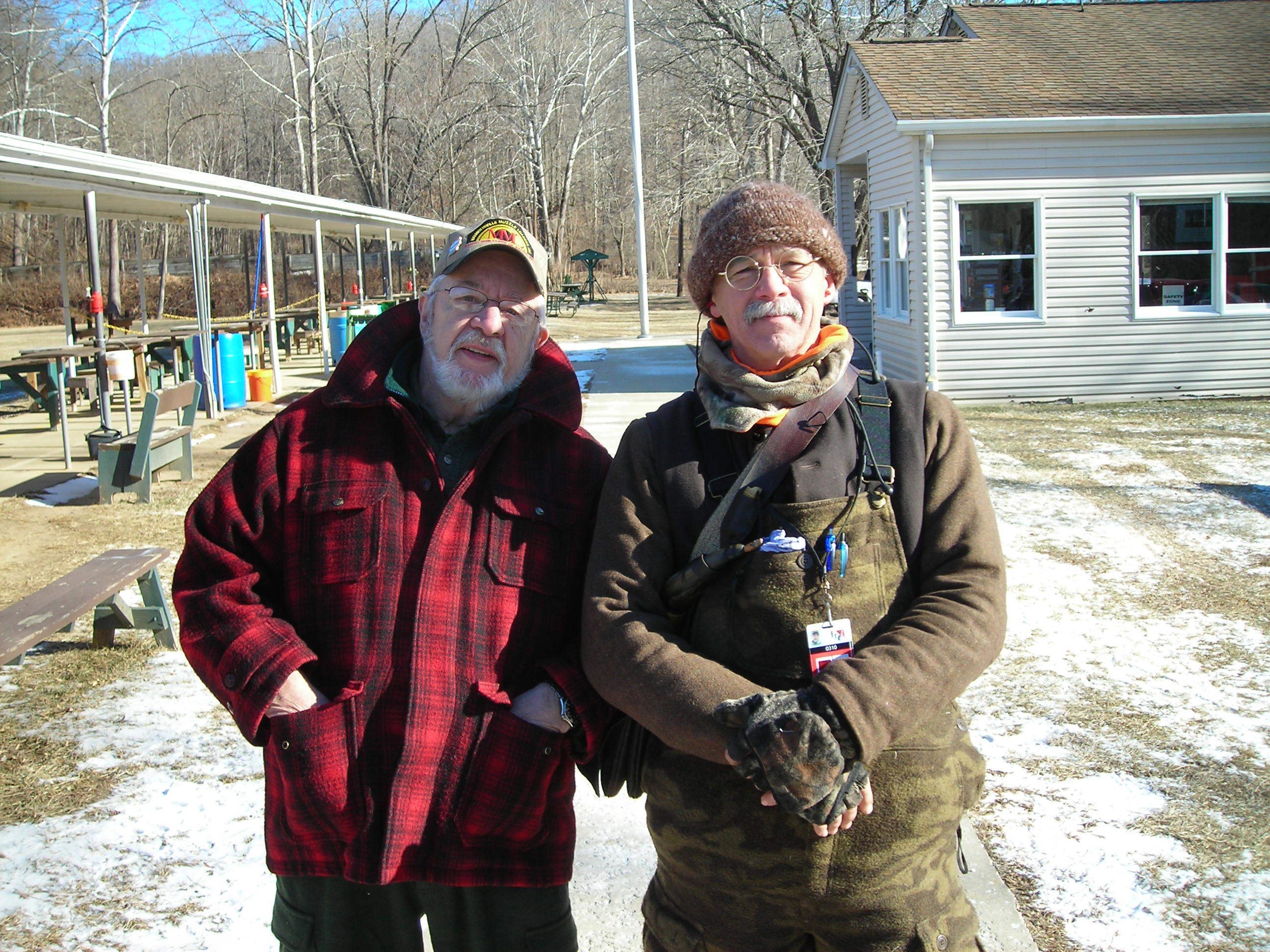 Manly Men! Braving the cold during the Frosty Frolic shoot.
January 7, 2018